Tokyo Revengers Fans Should Prepare Themselves for the 'Bloody Halloween' Arc
Tokyo Revengers' next arc, titled Bloody Halloween, launches in July and will be the anime's most shocking storyline yet.
WARNING: The following contains minor spoilers for the Tokyo Revengers "Bloody Halloween" arc.
As the hugely popular Tokyo Revengers anime wraps up its debut arc, a third promo video was released to introduce the next storyline, ominously titled "Bloody Halloween" and set to air in July. Episode 11 ended with Toman defeating their rivals Moebius but the gang didn't escape unscathed -- Draken was badly wounded, Takemichi got his hand stabbed by a knife, they nearly lost Peh-yan, and they now have a new threat on the horizon.
Although we will get some heartwarming moments of a younger and fresh-faced Toman, Bloody Halloween is only the beginning of the dark turn that Toman will take in the next Tokyo Revengers arc.
Tokyo Revengers Episode 6 revealed that Mikey and Draken met when they were in elementary school and became fast friends. A few years later they became the leaders of Toman. But it wasn't created by just the two of them -- it was a full group of six friends during their first year of middle school. Bloody Halloween will show the origins of Toman, who came up with the name and why it was created in the first place.
We've met five of the founders already -- Mikey, Draken, Pah-chin, Mitsuya, and Baji -- but the sixth, Kazutora Hanemiya, is nowhere to be found in Toman anymore. During middle school, the six friends seemed to have no care in the world and spent their days riding their bikes. But one day, a mysterious death drives Kazutora away from his friends and Toman, and he declares that he has to kill Mikey.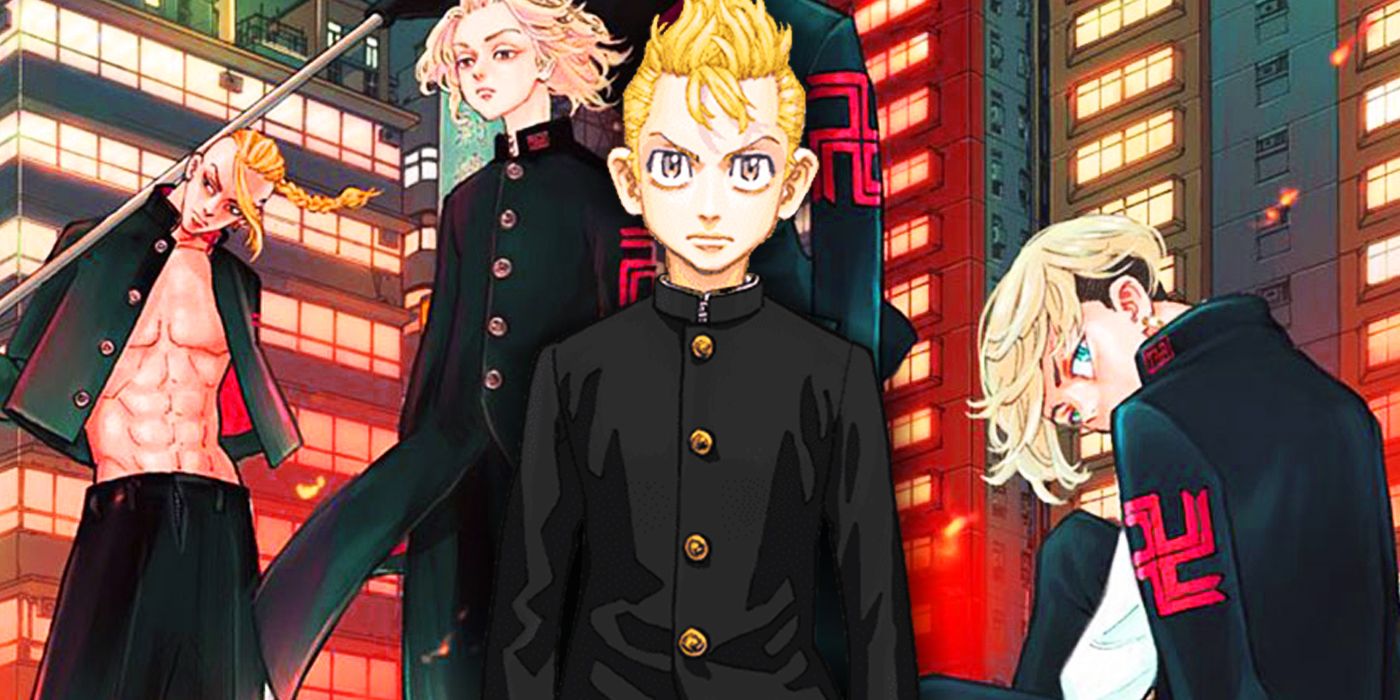 Kazutora is absent for the first half of Tokyo Revengers but reappears in the new arc, albeit with a whole new look: longer hair with blond highlights, a long dangling earring, and a slightly unhinged look in his eyes. Since leaving Toman, he's made the decision to join Valhalla, most likely still with the intent to kill Mikey. To make matters worse, Baji, who fought alongside his friends against Moebius, appears to be leaving Toman as well.
There are also a few glimpses of Kisaki, who, in the future, leads a corrupted Toman with Mikey and has manipulated people to do what he wants. He may not be the strongest or the fastest, but he is smart and knows how people work. Kisaki will try to find some way to get into Toman and be by Mikey's side.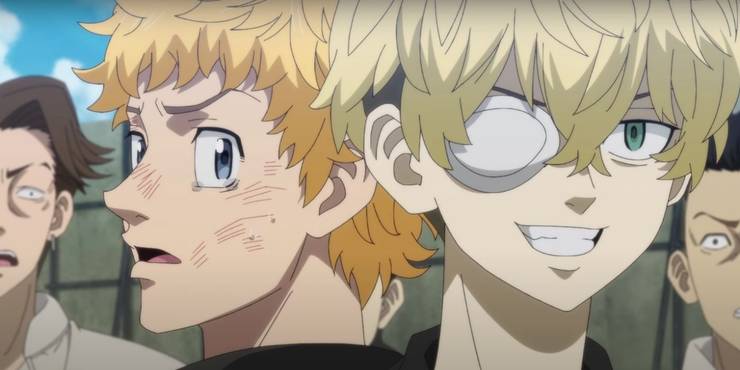 Hanma's ability to hold Mikey at bay was a surprise, but the biggest shock was that Hanma wasn't even part of Moebius in the first place -- he's the first vice commander of Valhalla. Moebius may have been unable to defeat Toman but if anyone on Valhalla is even close to Hanma in strength, then the Toman members will have their work cut out for them. On Halloween, Valhalla will fight Toman in what's sure to be one of the most epic and bloodiest fights yet.
Meanwhile, Takemichi has been struggling on his own. When he time travels back to the past, it's with the heavy weight of knowing what the future looks like. He can't confide in anyone on what he knows, nor can he ask anyone for help. He's not strong enough to defeat all of his enemies and protect his friends on his own -- but that might change in this new arc.
Tokyo Revengers' Bloody Halloween arc will begin with Episode 13 on July 3rd, and will include a new ending song called "Tokyo Wonder" performed by Nakimushi.