Spec Ops: The Line Creator Teams With Nine Inch Nails Guitarist for Cosmic Horror Game
Spec Ops creator Cory Davis and Nine Inch Nails guitarist Robin Finck launch their own game studio with a cosmic horror game as its planned debut.
Spec Ops: The Line creative director Cory Davis and Nine Inch Nails guitarist Robin Finck have founded a new game development studio called Eyes Out -- and its first project will be a single-player cosmic horror game.
According to Newsweek, Eyes Out will develop art-house and more narrative-driven video games -- games that typically wouldn't be greenlit by AAA publishers. The men decided to launch their own studio after they discovered a shared love for interactive media and atmospheric storytelling. They have brought together a team of like-minded individuals to create Eyes Out's debut game, which will be a "cosmic horror game with strong environmental storytelling" and "imaginative use" of visuals and sound, particularly ambient music.
Cosmic horror (also known as eldritch horror) is a niche subgenre of horror that is often associated with the works of author H.P. Lovecraft. The subgenre decenters the concept of human superiority and focuses on themes of scientific advancement, madness, existential nihilism and philosophical pessimism. Early examples of cosmic horror stories can be traced to the early 1900s, and modern examples include the 2018 film Annihilation, HBO's TV series Lovecraft Country and video games like Dead Space, The Sinking City and Gibbous - A Cthulhu Adventure.
Both Davis and Finck are veterans of the horror genre. During his time at Monolith Productions, Davis worked on the original F.E.A.R. and Condemned titles. Even his non-horror games often feature terrifying sequences intended to unnerve players (i.e. the white phosphorus scene in Spec Ops: The Line).
Finck previously collaborated with iconic horror director John Carpenter on the soundtrack for the director's 2001 film Ghosts on Mars. The guitarist also contributed to the scores of multiple horror video games, including Observation and Wolfenstein: Youngblood.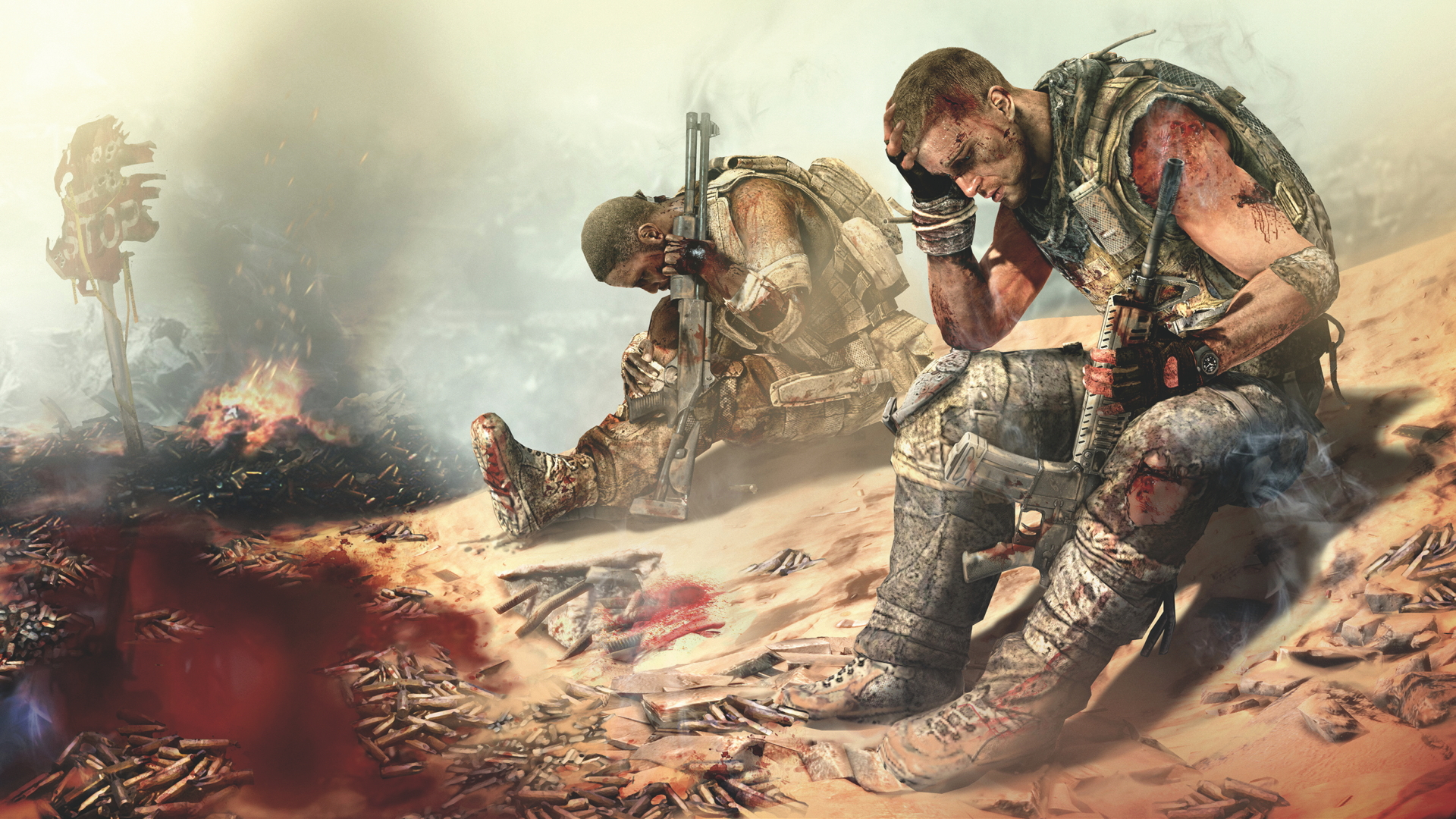 Both men appear excited about the collaboration, the future of Eyes Out and the studio's debut game. According to Finck, "Cory is a true and impassioned artist. We connected about films and games and music and all the minutia and it was a really positive charge colliding with him. We have a simpatico work ethic and drive, and we see each other soul to soul. Our play together is inspired."
Similarly, Davis only had good things to say about the Nine Inch Nails guitarist, stating, "When I was finishing up work on Here They Lie, Robin wandered into our studio and I felt a very strong connection to his open, creative view of existence, and the power of music. [We] instantly started working on some prototypes I had in development at the time and together we launched straight toward something unexpected... It's such an exhilarating trip to venture into the darkness together."
Beyond the preliminary descriptions, not much is known about Eyes Out's debut game -- not even the title. However, it was teased that more details would be forthcoming over the next several months.