[Review] Samsung Galaxy Buds Pro - khas untuk peminat Samsung
Pelbagai ciri-ciri menarik.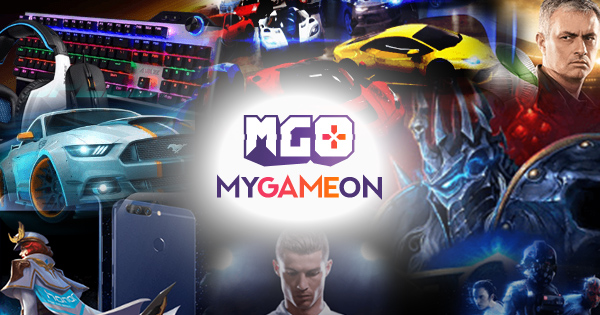 Unit ulasan disediakan oleh Samsung.
Pasaran fon telinga nirwayar jauh lebih maju berbanding beberapa tahun yang lepas. Kini terdapat pelbagai produk hebat yang boleh dibeli pada setiap julat harga. Dalam arena fon telinga nirwayar premium, Samsung telah mengeluarkan produk terbaru mereka: Samsung Galaxy Buds Pro.
Fon telinga nirwayar ini merupakan model terbaru dalam keluarga Samsung Galaxy Buds. Sebelum ini, Samsung Galaxy Buds Live dilancarkan pada tahun lepas pada harga RM699. Samsung Galaxy Buds Pro kini tiba dengan harga RM799.
Persoalannya, adakah penambahan RM100 tersebut berbaloi untuk pembeli baharu atau mereka yang memiliki sepasang Samsung Galaxy Buds Live?
Luaran sama, dalaman berbeza
Terdapat tiga pilihan warna iaitu Phantom Black, Phantom Silver, dan Phantom Violet. Samsung menyediakan versi Phantom Violet untuk ulasan ini. 
Bekas simpanan Samsung Galaxy Buds Pro mengekalkan bentuk bekas Samsung Galaxy Buds Live. Walaubagaimanapun, fon telinga Samsung Galaxy Buds Pro lebih kecil dan lebih mudah dimuatkan ke dalam telinga.
Reka bentuk fon telinga ini mengekalkan keselesaan walaupun diguna pada tempoh yang panjang. Penanggalan dan pemakaian semula sangat mudah. Seperti kebanyakan fon telinga nirwayar, audio akan dihentikan apabila salah satu fon telinga ditanggalkan.
Produk ini hadir bersama tiga pasang ear tips yang berbeza saiz. Untuk pengecasan, terdapat sebuah wayar USB Type-C. Jika anda mempunyai tapak pengecasan nirwayar, anda juga boleh menggunakannya untuk mengecas bekas Samsung Galaxy Buds Pro.
Tidak direka untuk gaming
Samsung Galaxy Buds Pro bukan pilihan yang sesuai untuk peminat permainan mudah alih. Fon telinga ini tidak hadir bersama teknologi ultra-low latency seperti realme Buds Air. Oleh itu, kependaman bunyi ketika bermain PUBG Mobile dan Call of Duty: Mobile sangat jelas.
Untuk permainan-permainan lain seperti Mobile Legends: Bang Bang (MLBB), League of Legends: Wild Rift, dan Genshin Impact, fon telinga ini dapat memberikan pengalaman pendengaran yang memuaskan. Walaupun masih terdapat kependaman, ia tidak memberi kesan yang besar seperti mana dalam permainan penembakan.
Kedua-dua fon telinga Samsung Galaxy Buds Pro dipasang dengan tiga mikrofon berasingan, dua di bahagian dan satu di dalam. Penulis menguji kualiti mikrofon dengan membuat panggilan dan juga menyertai ruang sembang Discord.
Jelas sekali kualiti mikrofon fon telinga ini sangat bagus. Setiap orang yang berkomunikasi bersama penulis menyatakan suara dapat didengar dengan jelas walaupun apabila penulis duduk berdekatan kipas.
Kualiti audio untuk penggunaan seharian seperti mendengar lagu dan menonton kandungan sangat berkualiti tinggi. Bunyi kekal jelas walaupun ditinggikan ke tahap maksima.
Ciri istimewa yang membuatkan Samsung Galaxy Buds Pro sebuah produk yang hebat adalah kebolehan untuk menukar dari Active Noise Cancelling (ANC) ke mod ambien. Terdapat dua cara untuk melakukan perkara ini.
Cara pertama ialah sentuhan panjang pada mana-mana fon telinga. Satu lagi cara adalah dengan bercakap. Mikrofon di fon telinga akan mengesan suara pengguna dan secara automatik bertukar ke mod ambien untuk membenarkan pengguna mendengar bunyi dan suara di sekeliling.
Perkara ini sangat berguna untuk anda yang ingin menggunakan fon telinga nirwayar di pejabat atau di rumah bersama keluarga. Jangan risau, pengesanan suara untuk mod ambien boleh dihidupkan dan dimatikan pada bila-bila masa melalui aplikasi Galaxy Wearable (hanya di peranti Android).
Malangnya, tetapan ANC Samsung Galaxy Buds Pro agak lemah. Apabila dihidupkan, penulis masih dapat mendengar bunyi dari luar. Mungkin isu ini timbul daripada reka bentuk fon telinga ataupun ear tips yang tidak cukup besar.
Rehat lima minit, bermain satu jam
Apabila ANC dihidupkan, penulis dapat menggunakan Samsung Galaxy Buds Pro selama lebih kurang 5 jam sehingga bateri dihabiskan. Jika tidak menghidupkan ANC, ia mampu bertahan selama lebih kurang 7 jam. Pada pendapat penulis, ini sudah cukup memuaskan.
Apa yang mengagumkan ialah kelajuan pengecasan fon telinga apabila diletakkan dalam bekas adalah sangat pantas. Selepas membiarkan fon telinga dalam bekas selama 10 minit, penulis dapat menggunakannya selama lebih kurang 2 jam.
Secara keseluruhannya, Samsung menjanjikan pengguna memperoleh 18 jam tempoh penggunaan jika ANC dihidupkan dan 28 jam jika ANC dimatikan. Kedua-dua jumlah ini adalah berdasarkan situasi bekas dan fon telinga dicaj sehingga penuh lalu fon telinga hanya dicaj melalui bekas sehingga kesemuanya habis bateri.
Pada pendapat penulis, bateri Samsung Galaxy Buds Pro cukup bagus. Tidak ada apa-apa kritikan.
Pilihan utama pengguna Samsung
Penulis hanya akan mengesyorkan Samsung Galaxy Buds Pro kepada peminat tegar produk Samsung. Ia merupakan fon telinga nirwayar yang hebat dari segi kualiti audio, mikrofon, keselesaan, dan bateri.
Malangnya, ciri penting seperti ANC masih perlu ditambahbaik. Ia juga tidak sesuai untuk peminat permainan video mudah alih kerana tiada mod kependaman rendah untuk permainan-permainan pantas seperti PUBG Mobile, Call of Duty: Mobile, dan Free Fire.
Jika anda berminat untuk membeli Samsung Galaxy Buds Pro, anda boleh membuat pesanan melalui laman web rasmi Samsung.
Kelebihan:
Selesa dipakai pada tempoh panjang
Kualiti audio yang memuaskan
Kualiti mikrofon yang sangat bagus
Sesuai untuk persekitaran seperti pejabat kerana mudah bertukar antara ANC dan mod ambien
Bateri tahan lama
Kalis air (IPX7)
Kekurangan:
ANC tidak begitu berkesan
Tiada mod kependaman rendah untuk permainan video
Harga agak mahal