Pokemon Scarlet & Violet: How to Find All Ten Sights of Paldea
The Paldea region has ten special sights that players can visit to see some beautiful landmarks --here's how to find them all.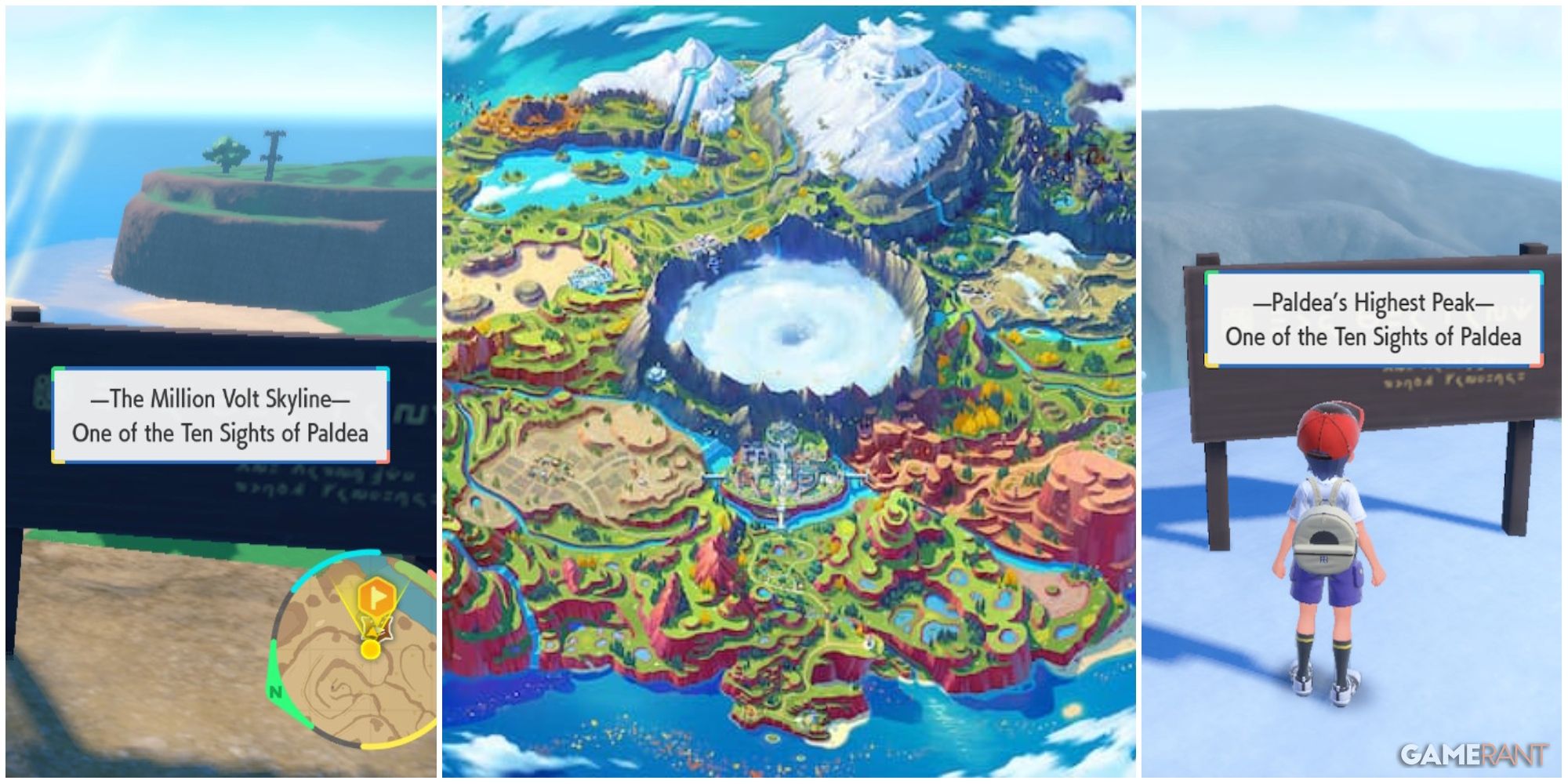 In Pokemon Scarlet and Pokemon Violet, the ninth generation of Pokemon games, players can come across special locations known as the Ten Sights of Paldea. These places are found all across the region and will not show up on the map unless players find them organically. Once any of the ten sights of Paldea are found though, a new fast travel point will appear on the map, giving players easy access to a bunch of other places that aren't just towns or Pokemon Centers.