MAPPA: Every Big Reveal From the Studio's 10th-Anniversary Event
From Chainsaw Man's first trailer to a new Attack on Titan visual, MAPPA Stage 2021 was packed full of exciting announcements.
Thanks to its utterly beautiful animation, MAPPA has become one of the most popular animation studios in Japan today. Founded in 2011 by ex-Madhouse producer Masao Maruyama, the studio has gone from strength to strength with big hits like Zombie Land Saga, Kakegurui and Dorohedoro.
2021's MAPPA stage event was a similarly big deal as it was both a platform for new releases as well as a celebration of the studio's 10th anniversary. Fittingly, the recent event was packed full of massive and exciting announcements, giving viewers early glimpses at long-awaited shows, such as the Chainsaw Man anime adaptation, and the second part of Attack On Titan's final season. It also featured some unexpected announcements, including information about a new movie and a long-awaited MAPPA and Madhouse collaboration.
Here are all the details you need to know about all of the big reveals from MAPPA Stage 2021.
Chainsaw Man Anime Receives Its First Trailer
Tatsuki Fujimoto's Chainsaw Man has been Shonen Jump's breakout hit, gaining a dedicated and vocal fanbase with its intriguing plot, relatable characters and fantastic ultra-violence. It was only a matter of time before it got an anime adaptation, and when it was announced that MAPPA was behind it, fans got very excited.
The series follows Denji, a down on his luck devil hunter for the yakuza. When Denji nearly gets killed, he is forced to fuse with his devil dog. Now a half-devil himself, Denji gets recruited by the Public Safety Devil Hunters. The trailer for the upcoming anime shows several clips from the show, giving us an early sneak peek at most of the main cast and some beautifully detailed environments. We also get a few moments of action, showing that MAPPA has totally captured the frantic and fast-paced nature of the source material. The trailer also features buckets of blood and gore, which should leave fans relieved that MAPPA won't be sanitizing the violence that has become Chainsaw Man's signature.
Directed by Ryu Nakayama, the anime doesn't have a confirmed release date at this time, though it is suspected that it will release in the Fall of this year.
Attack On Titan: The Final Season, Part 2 Unveils First Key Visual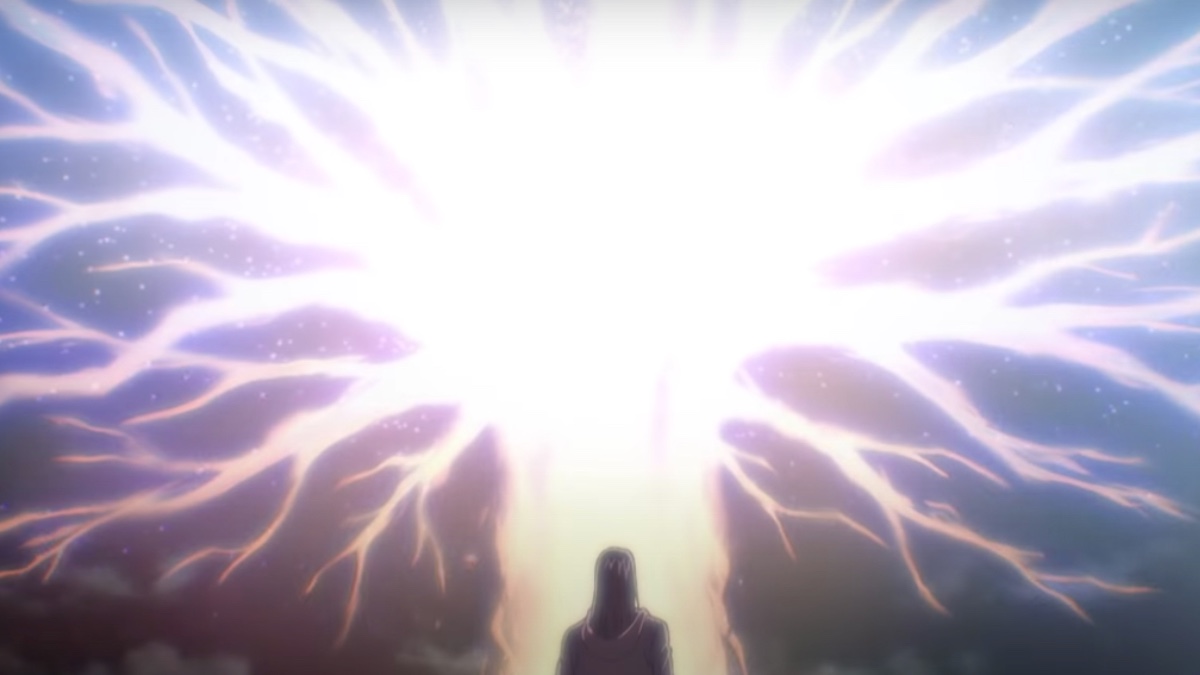 The anime adaptation of Attack On Titan has been exciting and delighting fans since it debuted in 2013. While the first three seasons were animated by Wit Studio, MAPPA took over for the fourth. The first part of the final season was streamed earlier this year on Crunchyroll and Funimation. Since then, fans have been eagerly awaiting the conclusion of the story.
The series is set in a world where flesh-eating giants called Titans roam the land, killing anyone unfortunate enough to get in their way. It follows Eren Jaeger, a man who wants to avenge his parents who died at the hands of the Titans. However, this quest for vengeance quickly pulls him into a twisted web of lies and conspiracy.
During the 2021 Stage event, MAPPA unveiled the first key visual to promote Attack on Titan: The Final Season, Part 2. As well as confirming that the next episode will premiere in the Winter of 2021, it confirmed that the team behind the first part of Season 4 will be coming back to work on the second, including Jun Shishido and Yūichirō Hayashi, both of whom will be continuing as the series directors.
MAPPA's First Original Movie Is In The Works
With MAPPA's continuing success, it was only a matter of time before it made a totally original movie. This was confirmed during the event with the announcement of Alice and Therese's Illusory Factory.
Written and directed by Mari Okada, the creative visionary behind such hits as Maquia: When the Promised Flower Blooms and Her Blue Sky. According to ANN, Okada describes the film as a "first-love fantasia story" that will feature young people in an uncertain world, fighting fate with love as their weapon. The revealed poster and trailer gave us glimpses of several young people traversing decaying or abandoned urban environments with flashes of supernatural activity.
While the film doesn't have a confirmed release date, several key team members have been announced, many of whom have worked on previous Okada projects. Yuriko Ishii will be handling character designs and will be the chief animation director. Kazuki Higashiji will be taking the role of art director, and Tadashi Hiramatsu will be sitting in the assistant director's chair. While little is known right now, expectations are high due to this team's sheer pedigree, and hopefully, more information will be announced in due course.
First Trailer For Takt: Op. Destiny Released
Lastly, during the event, MAPPA also dropped a trailer for takt:op. Destiny, part of Bandai Namco Arts and DeNA's takt:op project, which includes an upcoming mobile phone game. Of particular interest for anime fans is that this will be a collaboration between MAPPA and Madhouse, two of the largest and most impressive animation studios currently operating, suggesting that viewers are in for some mind-blowing visuals.
As ANN details, in the story of takt:op. Destiny, everything changes after a black meteorite falls to Earth -- causing a load of horrific monsters, dubbed D2, to emerge from the it. The D2 quickly take over the world and ban all music, knowing that it is their weakness. However, some people retreated to the shadows and now resist the D2, including a group of girls called Musicart. These girls hold scores inside them, and these scores allow them to fight the D2. Thanks to leaders called Conductors, the girls aim to save the Earth from the aliens.
Kouki Uchiyama will be voicing the protagonist, Takt Asahina, a conductor paired with a Musicart called Unmei as they make their way through a conquered America. LAM is doing the character designs, and yish is doing the background art. The series will premiere on TV Tokyo on October 5.