☀️Lunacian Summer Art Contest☀️
The Summer Lovin' Artisan Challenge Is Here!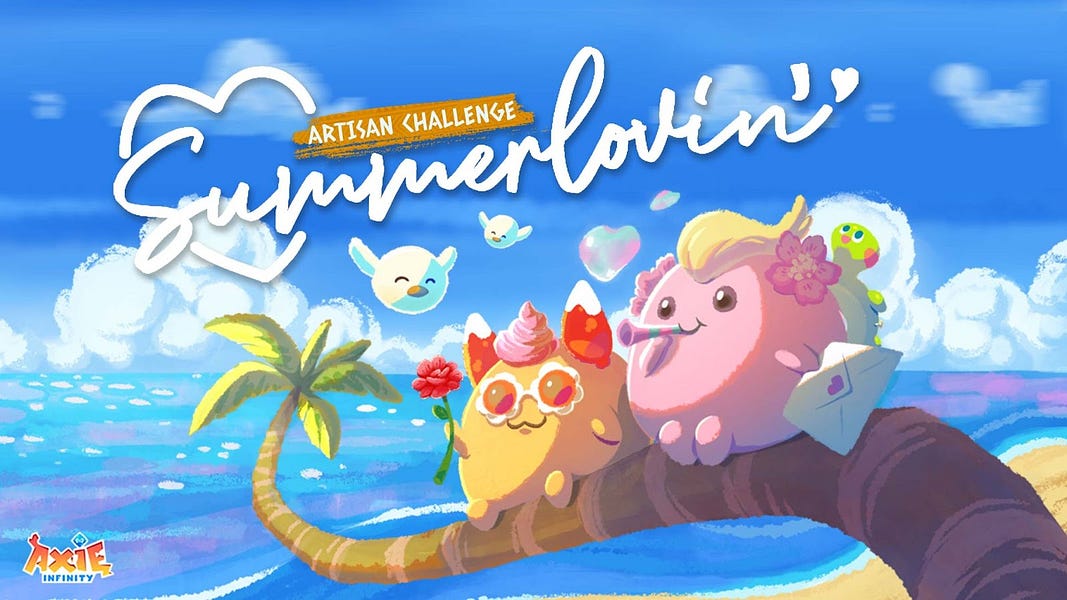 Hello Lunacians!
To celebrate Lunaacian summer, we're hosting a summer-themed art contest! The prize pool is stacked, consisting of: 1,500 AXS, 1 Mystic + 3 Origin Axies, Summer Axies, and more!
Our community artists produce so much awesome content and this challenge will help showcase their skills through some sweaty/friendly competition.
Special thanks to community members Artic (summer axies) and Coco (Mystic + Origins axies) for contributing to the prize pool!