Jane Foster Joins Marvel's Avengers Roster Today
It's Thor, but it's also not. Jane Foster, aka the Mighty Thor, comes to Marvel's Avengers today as a free update. Packing a new moveset and story, she will be playable for everyone who owns the game along with previous post-launch superheroes like Spider-Man and Black Panther. Unfortunately, though, Jane Foster doesn't bundle in a new campaign to run through. This update is simply a new addition to the roster, meaning you'll be playing the same content just with a new moveset. And even then, she'll play very similarly to Thor himself. Much like Hawkeye and Kate Bishop, they're almost essentially the same character. Still, Jane Foster will have some unique abilities whilst wielding Mjolnir like God Tempest, which "increases ranged hammer damage and creates shockwaves with each hit". Read the full article on pushsquare.com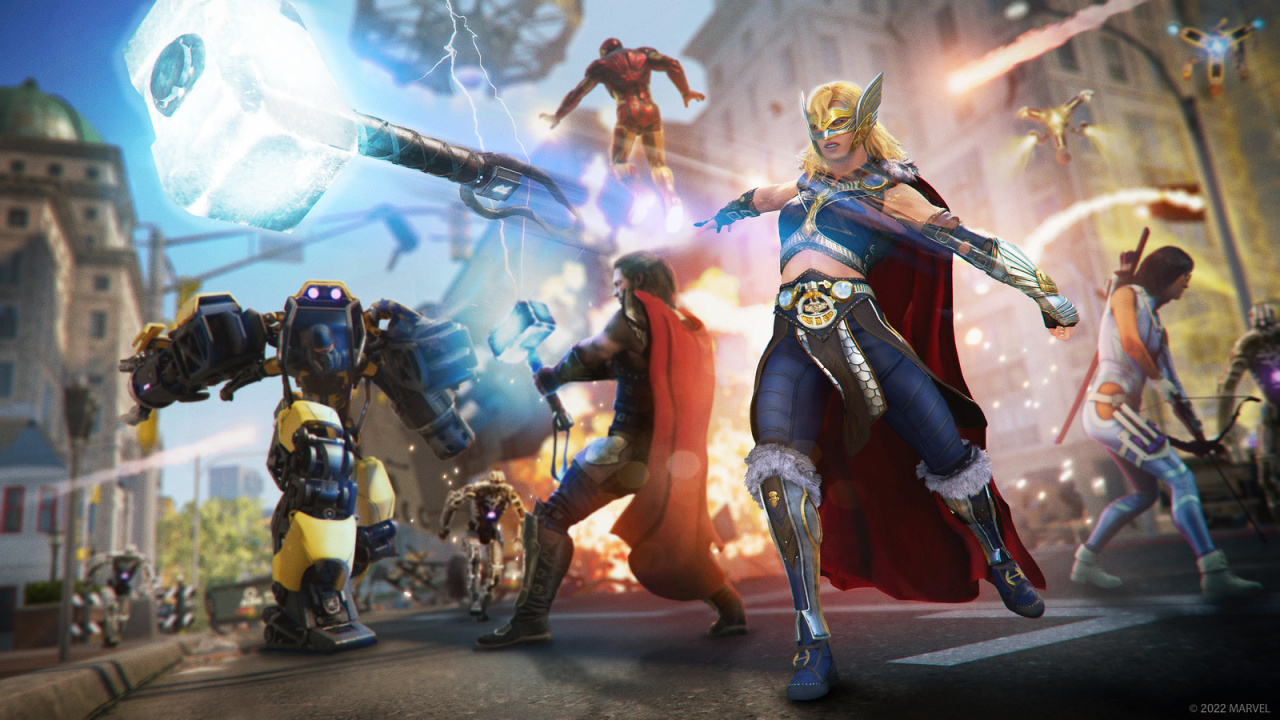 It's Thor, but it's also not.
Jane Foster, aka the Mighty Thor, comes to Marvel's Avengers today as a free update. Packing a new moveset and story, she will be playable for everyone who owns the game along with previous post-launch superheroes like Spider-Man and Black Panther. Unfortunately, though, Jane Foster doesn't bundle in a new campaign to run through.
This update is simply a new addition to the roster, meaning you'll be playing the same content just with a new moveset. And even then, she'll play very similarly to Thor himself. Much like Hawkeye and Kate Bishop, they're almost essentially the same character. Still, Jane Foster will have some unique abilities whilst wielding Mjolnir like God Tempest, which "increases ranged hammer damage and creates shockwaves with each hit".
Read the full article on pushsquare.com