Ini 6 Pemimpin Terbaik SMA Suzuran dari Crows Zero Sampai Worst!
Ada yang sukses menyatukan Suzuran lho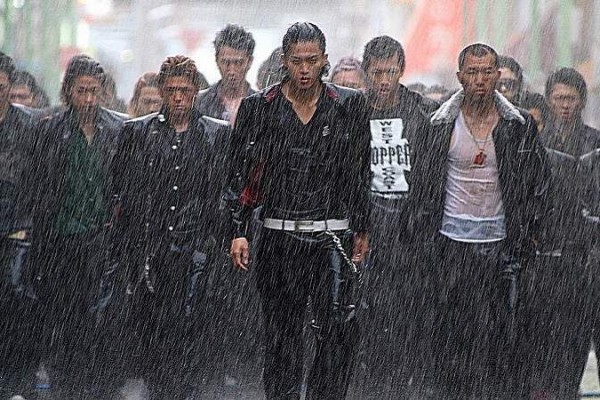 Di dunia Crows, ada kelompok kelompok seperti para petarung SMA Housen, Aliansi Kurotaki, dan geng motor The Front of Armament.
Menentukan siapa pemain terbaik kelompok-kelompok itu relatif mudah. Soalnya kelompok-kelompok itu relatif bersatu. 
Sebaliknya, sulit menentukan siapa pemimpin terbaik di SMA Suzuran. Penyebabnya sederhana: ada banyak geng di sekolah bermasalah itu, tapi dalam sejarah hanya ada satu pemimpin yang pernah dipatuhi oleh seluruh SMA Suzuran.
Meski begitu, sayang rasanya bila daftar ini hanya berisi satu orang saja. Apalagi karena ada beberapa nama lain yang layak diperhitungkan sebagai pemimpin bagus. Siapa saja?
Yang perlu ditegaskan: ini yang dihitung adalah kepemimpinan ya, kemampuan mereka menyatukan orang. Jadi bukan sekedar kekuatan saja yang dihitung. Bouya dan Rindaman pun tidak masuk karena mereka penyendiri, bukan pemimpin. 
6. Hideto Bandou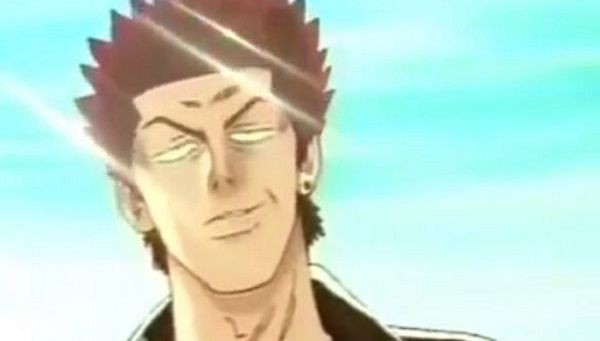 Penonton Crows Zero mungkin mengenal Bandou sebagai pemimpin Front of Armament.
Tapi pembaca Crows lebih mengenal dia sebagai pemimpin geng Suzuran yang diremukkan oleh Bouya.
Bandou adalah siswa Suzuran yang awalnya lebih condong menikmati posisi sebagai anggota Front of Armament. Tapi saat posisinya sebagai ketua generasi ketiga justru diambil alih Kunou Hideomi, dan Hideomi menggeser semua filosofi Front of Armament, Bandou mencoba untuk kudeta.
Untuk itu ia berniat menyatukan para petarung Suzuran dalam satu panji demi menyingkirkan Hideomi.
Rezim teror Bandou tak bisa bertahan. Ini terbukti dari apa yang terjadi setelah dia membuat Harumichi Bouya marah.
Bandou bisa masuk daftar ini karena dia sempat benar-benar hampir menguasai Suzuran. Kelompok yang tersisa untuk menghadapinya sempat terasa hanya Trio Ebizuka. Lalu Bouya datang, dan Bandou pun rontok. 
5. Kanbe Yoshikatsu, alias Butcher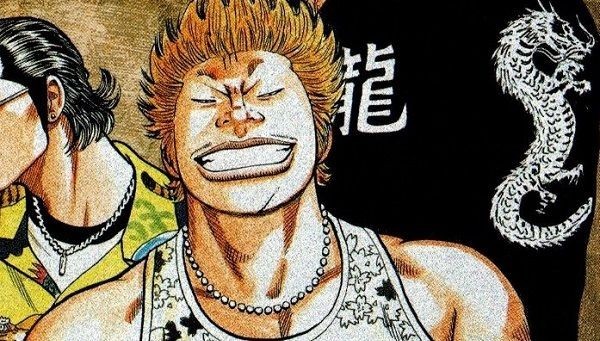 Walau terlihat seperti preman kecil-kecilan yang pada akhirnya kalah dan kemudian tidak relevan, Butcher memiliki sejumlah karakteristik menarik.
Walau ia beberapa kali kalah oleh siswa Suzuran lain, dalam duel dengan Housen ia unjuk gigi mengalahkan Mitsuyoshi.
Walau ia terlihat seperti orang bodoh, Butcher bisa mengetahui sejak jauh hari kalau Hana-gumi yang dipimpin Tsukishima Hana akan berkembang menjadi kekuatan besar. Alih-alih menghancurkan Hana-gumi, Butcher justru seperti diam-diam membimbing Hana untuk menjadi pemimpin.
Ia tidak marah dan mengambil taktik agresif walau Hana menolak tawarannya menjadi anggota gengnya: FBI.
Pada akhirnya saat ia takluk oleh Hana, Butcher tidak menaruh dendam sedikit pun. Rasanya ia bahkan sudah tahu ia akan kalah.
Butcher adalah karakter unik. Dia juga memiliki kepemimpinan yang kuat. Walau tak terlalu diperlihatkan, ini terbukti dari eksistensi geng FBI yang menjadi salah satu geng terkuat dan terbesar Suzuran di era Worst. Geng itu bahkan masih bertahan setelah dia lulus, membuktikan orang-orang yang ia rekrut bukan sembarangan.
4. Katou Hideyoshi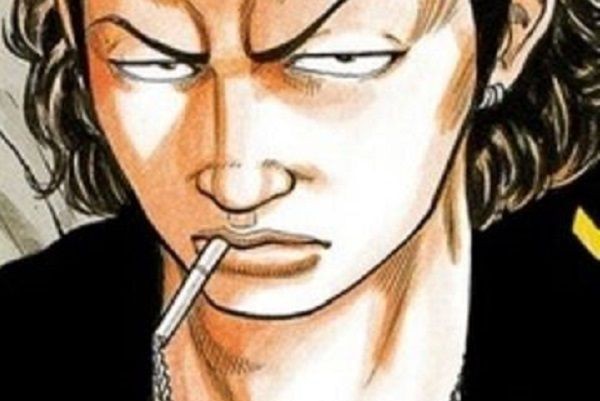 Orang ini adalah salah satu siswa dengan nyali terbesar dalam sejarah SMA Suzuran. Bagaimana tidak? Hideyoshi mengakui kalau ia hanya akan menantang petarung yang ia rasa lebih kuat dari dirinya.
Karenanya meski rekor pertarungannya sebenarnya buruk, orang seperti King Joe dari Housen tetap menaruh respek kepada Hideyoshi.
Selain itu, Hideyoshi juga mendobrak batasan dari beberapa karakter Crows X Worst yang dijuluki Mad Dog. Mad Dog adalah gelar untuk petarung yang cerdas sekaligus kuat.
Dua Mad Dog lain, Renji dari generasi Worst dan Hiromi dari generasi Crows, lebih memilih bertindak sebagai lone wolf atau membantu figur pemimpin. Hideyoshi justru mengklaim posisi sebagai pemimpin geng.
Tak hanya memimpin, Hideyoshi juga telah beberapa kali menunjukkan dirinya peduli kepada sahabatnya dan juga kepada Suzuran.
Saat Masa, tangan kanannya, masuk rumah sakit karena serangan Housen dia membalas seorang diri. Hanya bersenjatakan pipa, ia menghajar habis-habisan sekumpulan pelajar Housen meski mereka unggul jumlah.
Walau sering kalah dalam duel satu lawan satu bukan berarti kekuatannya bisa diremehkan.
3. Genji Takiya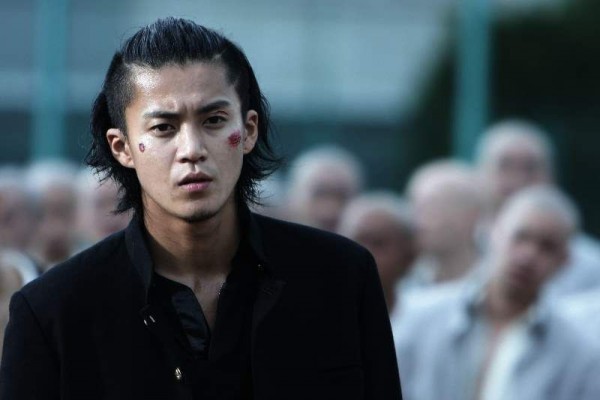 Genji si putra Yakuza jelas tak bisa dilupakan. Genji memang tak memiliki wibawa jelas seperti Serizawa, yang bisa membuat kamu menaruh hormat hanya dengan melihat orangnya. Sekilas pandang, Genji bahkan mungkin terlihat lebih seperti pemuda menyebalkan yang urakan.
Tapi Genji juga memiliki karisma unik tersendiri. Kalau tidak begitu, ia tak akan bisa merekrut petarung seperti Izaki Shun, Tamura Chuta, dan Makise Takashi, apalagi mempertahankan loyalitas mereka. Orang luar seperti Bando Front of Armament saja bisa membantu dia dalam situasi tertentu.
Bahkan Serizawa pun dapat menganggap dia sebagai pemimpin dalam konflik dengan Housen. Pada akhirnya sandungan utama Genji adalah Rindaman. Ketidakmampuannya mengalahkan Rindaman, dan keengganan Rindaman untuk mendukung siapa pun menjadi pemimpin absolut, membuat ia mendapat nilai minus.
Selain itu, kalau untuk urusan memimpin geng, Serizawa terasa lebih baik. Terutama setelah Genji sempat terasa kehilangan fokus di sebagian Crows Zero II. 
2. Serizawa Tamao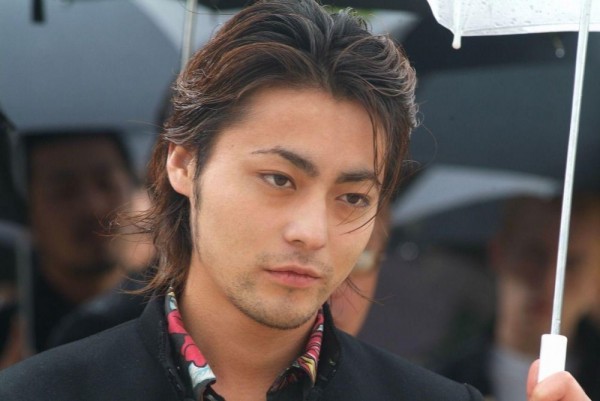 Orang yang hampir menyatukan Suzuran. Dibanding Genji, Serizawa memiliki apa yang disebut sebagai wibawa seorang raja. Walau bisa terlihat santai, saat dia serius kamu pasti akan memerhatikan dan mendengar kata-katanya.
Gaya dia membawa diri pun membuat dia dapat dengan mudah dikenali sebagai figur yang penting.
Dari segi kemampuan bertarung sih Serizawa juga tak diragukan. Jangankan siswa SMA Suzuran, bahkan Yakuza sekalipun bisa ia tumbangkan.
Kalaupun kamu bisa mengimbangi atau bahkan mengungguli dia dalam pertarungan, kamu tidak bisa senang sampai Serizawa ambruk. Pemuda yang satu ini punya daya tahan fisik luar biasa. Walau dihajar sedemikian rupa, ia bisa terus berdiri hingga musuhnya yang takluk. 
1. Tsukishima Hana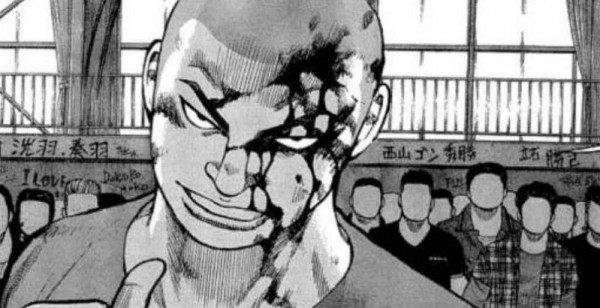 Siapa lagi yang lebih pantas dianggap sebagai pemimpin nomor satu SMA Suzuran?
Hana adalah - sejauh ini - satu-satunya orang yang pernah menyatukan SMA para gagak itu.
Sebenarnya dia tidak melakukan itu sendiri. Untuk segi teknis, dia banyak dibantu oleh anggota utama Hana-gumi seperti Renji. Tapi Renji dan kawan-kawan pun tak akan sembarangan memilih pemimpin.
Hana adalah pemuda yang baik, mungkin salah satu yang paling murni sepanjang sejarah Suzuran. Tapi dia juga memiliki karisma yang membuat orang seperti Renji mau mematuhi dan menganggapnya sebagai ketua.
Ia memiliki kemampuan bertarung hebat yang membantunya mengalahkan petarung perkasa seperti Amachi.
Tak terlupakan, ia juga punya nyali yang sangat besar. Walau ia tahu kekuatan Guriko, ia tetap menantang sang "raja iblis" itu meski dia tahu dirinya bisa kalah. Semua itu adalah faktor yang diperlukan pemimpin Suzuran.
Dari segi kekuatan Hana terasa masih kalah dari Bouya, Rindaman, dan Guriko. Dari segi kepemimpinan ia mengungguli kandidat lain. Tapi tetap harus diakui dia beruntung harus berurusan dengan Guriko yang setidaknya lebih peduli kepada tekadnya, bukan Rindaman yang cuek.
Itulah enam pemimpin terbaik SMA Suzuran. Dibanding para penyendiri yang bahkan tidak berniat membentuk geng besar, keenam orang ini memiliki tanggung jawab untuk merekrut dan membangun loyalitas anak buah mereka sendiri.
Melihat pencapaian-pencapaian mereka, pada akhirnya ada yang sukses, ada yang sekedar lumayan sukses, ada juga yang gagal.
Apakah ada siswa SMA Suzuran lain yang kamu rasa layak disebut sebagai salah satu pemimpin terbaik? Kalau ada, silakan sampaikan di komentar!