Hideo Kojima Appears to Acknowledge Norman Reedus' Death Stranding 2 Leak
"Go to your private room, my friend". Norman Reedus appeared to nonchalantly confirm Death Stranding 2 this week. In an interview, The Walking Dead star revealed that work had "just started" on the Death Stranding sequel, before reiterating the point a second time. The series, developed by Kojima Productions, is directed by auteur Hideo Kojima – who appeared to acknowledge the comments in a Twitter post. "Go to your private room, my friend," he said, with heart-eyes and thumbs up emojis. He attached three photos, showing himself grabbing a baseball bat coated in barbed wire and then attacking Reedus with it. In the final picture, the pair appear to have made friends again. It's obviously cryptic from Kojima, but it's easy to see what he's getting at. Read the full article on pushsquare.com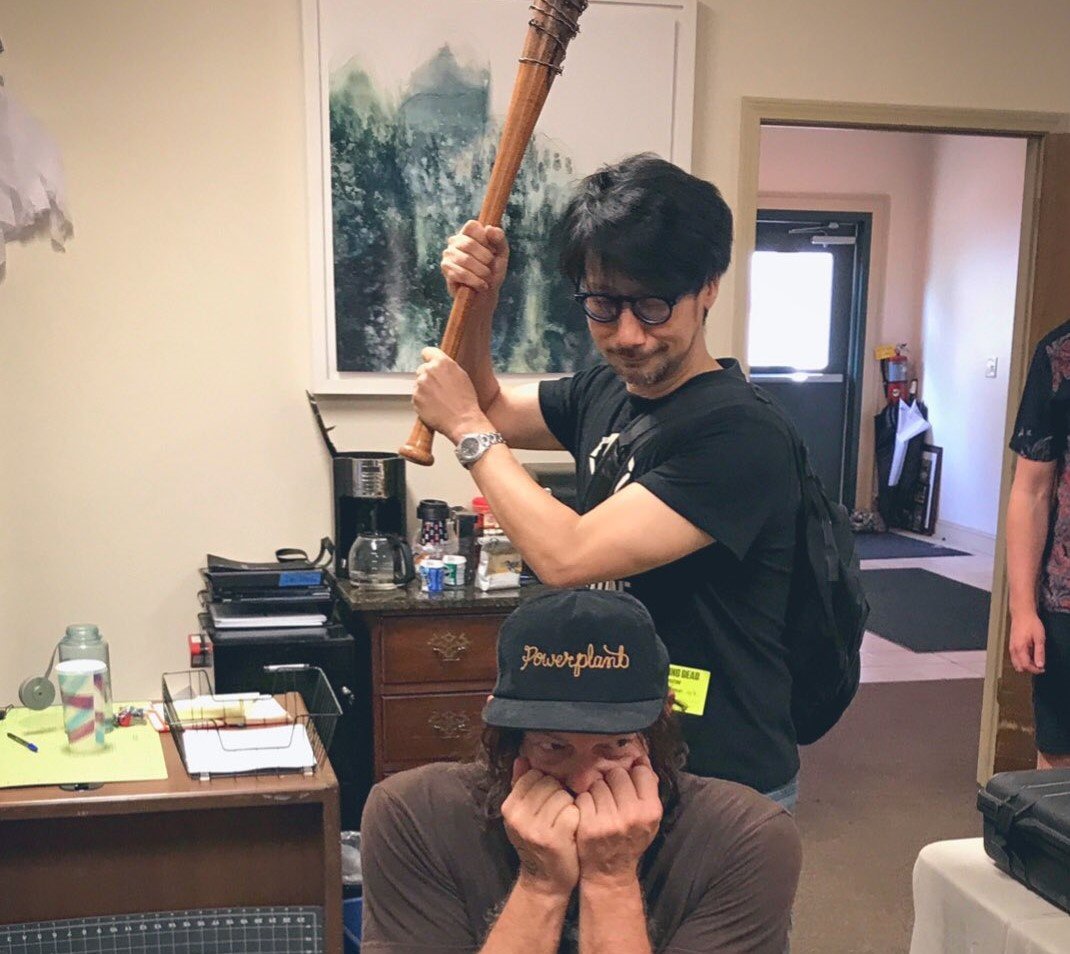 "Go to your private room, my friend".
Norman Reedus appeared to nonchalantly confirm Death Stranding 2 this week. In an interview, The Walking Dead star revealed that work had "just started" on the Death Stranding sequel, before reiterating the point a second time. The series, developed by Kojima Productions, is directed by auteur Hideo Kojima – who appeared to acknowledge the comments in a Twitter post.
"Go to your private room, my friend," he said, with heart-eyes and thumbs up emojis. He attached three photos, showing himself grabbing a baseball bat coated in barbed wire and then attacking Reedus with it. In the final picture, the pair appear to have made friends again. It's obviously cryptic from Kojima, but it's easy to see what he's getting at.
Read the full article on pushsquare.com