Fortnite's Reality Tree is spreading its roots
The Reality Tree is spreading its roots far and wide.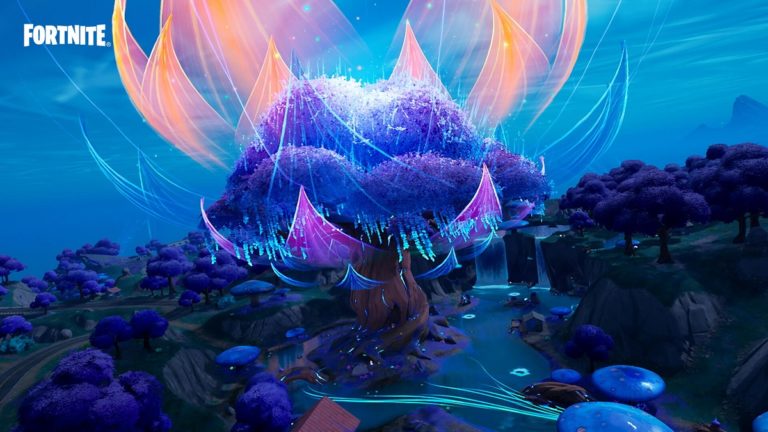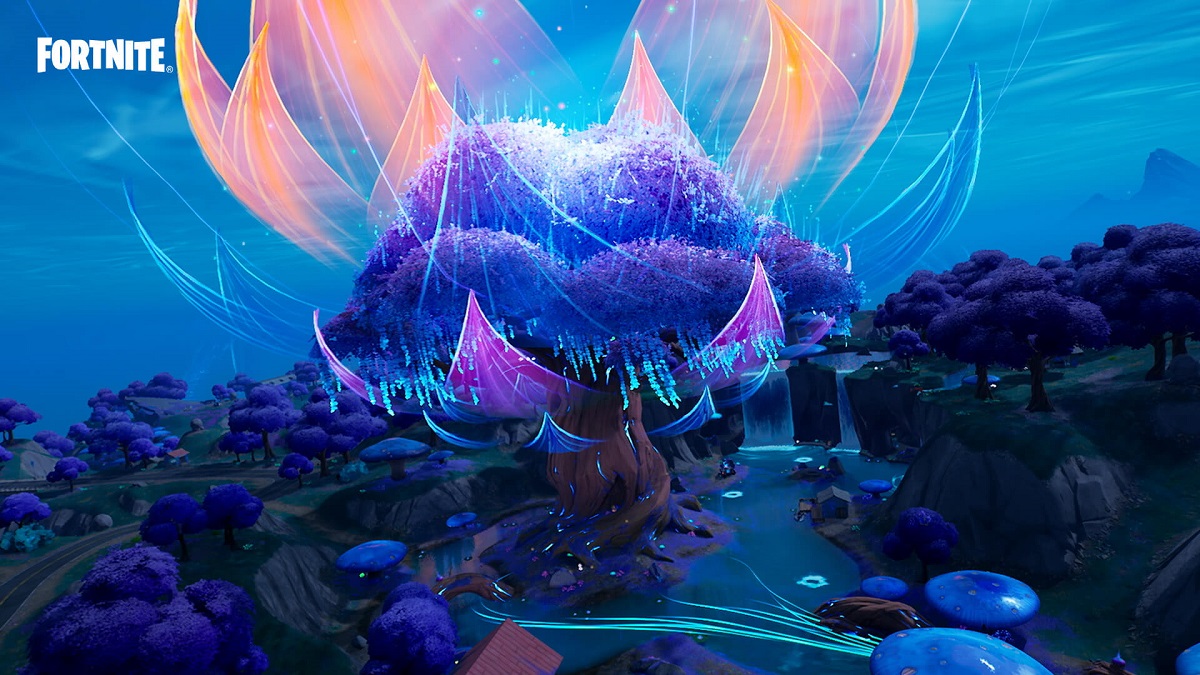 Things are constantly changing on the Fortnite island, whether it's an announced change or a secret progression that players will eventually catch on to. This season of Fortnite has brought a new Reality Tree to the island, with its bright ethereal petals growing out of the top. Now it appears the tree is spreading to other POIs like Logjam Lumberyard.
Different Twitter accounts report that roots have penetrated the Rave Cave and are now in the water and on land near Logjam Lumberyard. Many expect the biome to grow into that area with the next update this season. This could mean that players will see more Reality Tree saplings to plant and the potential for the expansion of the fungi.