Fortnite teases Darth Vader, seems to confirm previous battle pass leaks
The newest Fortnite crossover might have been confirmed during the Collision event.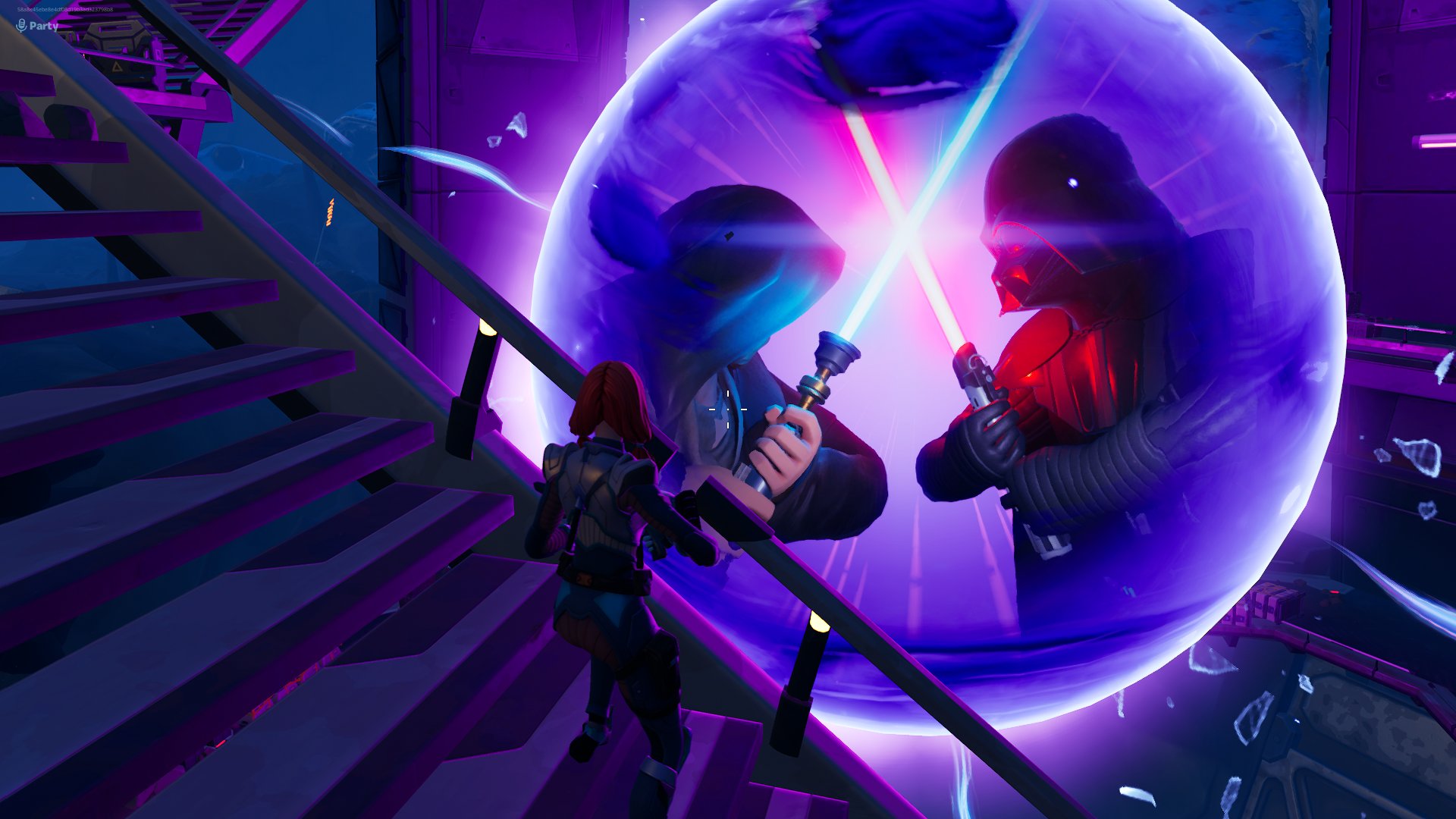 Fortnite Chapter Three, season two has come to an end with the climactic Collision event. During the event, players were greeted with a glimpse at a potentially leaked Chapter Three, season three skin through the Zero Point, seemingly confirming that it will be coming to the game in the near future. According to a brief clip shown through a different reality, Darth Vader will be coming to Fortnite soon.
During the event, players were forced to defend the Zero Point as it climbed towards the Collider, set to explode and kill everything living on the Island. As it climbed alongside the player, it began to flash and show different realities. One of them showed a hooded figure clashing their lightsaber with Darth Vader.