5 permainan video 'roguelike' yang anda wajib main
Cuba cabar diri anda!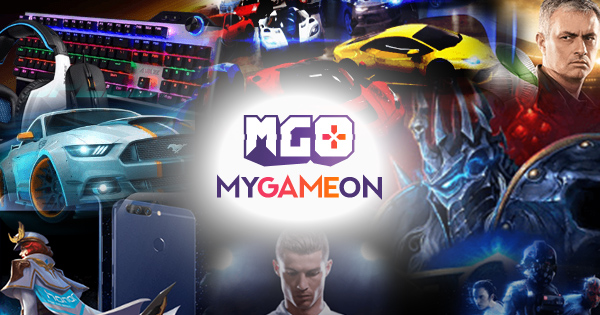 Roguelike adalah salah satu sub-genre dalam permainan video yang dikenali ramai sebagai permainan video yang selalunya sangat susah tapi sangat memuaskan hati apabila kita mampu untuk menghabiskannya. 
Genre ini cukup terkenal dengan sistem apabila anda mati, anda perlu mula dari awal dan kehilangan hampir semua senjata atau perjalanan yang anda telah buat. 
Permainan video roguelike selalunya digelar indie game dan merupakan antara genre yang paling digemari oleh ramai peminat di luar sana. Ini antara 5 permainan video 'roguelike' yang wajib anda main:
1. Hades
Hades pemenang Game of The Year 2021 Dice Awards. 
Dihasilkan oleh SuperGiant Games permainan video dengan latar belakang mitologi Greek Sisyphus, Hades menceritakan tentang Zagreus anak kepada Hades di labirin Underworld. 
Zag ingin mendapat kebebasan di luar Underworld namun Zag perlu melawan semua konco-konco ayahnya demi untuk melepaskan diri. Zag mempunyai enam jenis senjata untuk berlawan. 
Permainan ini bakal membuat anda rasa kesusahan permainan ini keterlaluan tetapi dengan praktis dan latihan anda akan terus cuba dan mencuba untuk melepasi semua level yang ada.
2. Skul: The Hero Slayer 
Skul: The Hero Slayer menceritakan tentang Skul seorang kerangka kecil dan comel yang ditugaskan untuk menyelamatkan Raja Demon bagi menghentikan peperangan dan kebencian di antara manusia dan raksasa. 
Permainan aksi side-scrolling ini penuh dengan kombo-kombo dan sistem peralatan yang nampak mudah tapi sangat mendalam.
Anda boleh menggunakan pelbagai jenis Skul  yang mempunyai kuasa dan teknik yang lain dari Skul Rare kepada Skul Legendary. 
Permainan ini mempunyai musik yang sangat mengasyikkan ditambahkan lagi dengan cara bermain yang penuh bos-bos yang akan mencabar kesabaran anda. Jangan lupa cuba!
3.  Metal Unit 
Pemain menggunakan protagonis Joanna, juruterbang M-Suit yang ditugaskan untuk mencari kakaknya yang menjadi pembelot. 
Mendapat arahan dari seorang lelaki bernama Master, Joanna meneruskan misinya dengan bantuan champion, Falcon. Joanna akhirnya tahu lebih dari apa yang patut dia tahu. 
Dari segi gameplay Metal Unit akan membuat anda setiap orang jahat terasa lebih kuat dari biasa tapi dengan kuasa dan pelbagai kombo untuk dibuka. 
Setiap tempat pasti mempunyai platform rahsia untuk mendapatkan naik taraf baru yang lebih kuat. Dengan visual seakan-akan bullet hell yang dipenuhi tembakan dari musuh, Metal Unit pasti akan buat anda tidak senang duduk dengan pergerakan tanpa henti. 
4. Risk of Rain 2
Setiap kali main Risk of Rain 2 mesti akan terlekat sekurang-kurangnya satu jam. 
Dengan karakter-karakter unik dengan naik taraf yang pelik-pelik seperti beruang teddy,sotong dan jarum untuk menaik taraf kan karakter anda supaya lebih kuat. Risk of Rain 2 bemula dengan anda perlu mencari kotak-kotak naik taraf dan perlu melawan bos-bos untuk setiap peringkat. 
Mencari kombo yang sesuai akan membuat anda pergi lebih jauh dan kuat. Risk of Rain 2 penuh dengan efek partikel yang kadang-kadang membuat anda tidak tahu apa yang jadi di hadapan skrin anda. 
Tetapi itu yang seronok dan mencabar untuk permainan video ini. Anda juga boleh bermain dengan kawan-kawan sehingga empat orang. Setiap langkah yang anda buat memberi anda kepuasan untuk terus kehadapan! 
5. Enter the Gungeon
Menggabungkan roguelike dan penembak arked, Enter the Gungeon membuatkan anda guna semua jenis pistol yang ada. 
Dalam permainan ini pistol dan peluru adalah segalanya. 
Daripada musuh yang berbentuk peluru malah ada yang berbentuk pistol bakal memberi anda keseronokan yang penuh adrenaline. 
Level satu dalam game ini sahaja sudah membuatkan anda dibanjiri peluru-peluru daripada musuh tanpa belas kasihan. Setiap level permainan adalah secara rawak dan kita tidak tahu apa akan datang. 
Dengan level yang penuh perangkap, NPC untuk diselamatkan, kotak misteri untuk dicari tetap membuat anda bergerak tanpa henti. 
Enter the Gungeon tidak mempunyai waktu rehat sebaliknya anda perlu bergerak dan teruskan perjalanan sehingga akhir permainan. Aksi daripada Enter the Gungeon sudah pasti membuat anda sentiasa fokus untuk beraksi.
Genre roguelike ini sudah pasti bukan untuk semua orang kerana tak semua orang suka akan permainan video yang susah dan memerlukan kawalan butang yang tepat dan efektif. 
Apa kata anda cabar diri anda untuk bermain permainan genre ini?